Whether you're a professional chef,or a home cooking chef or just hungry and wish to create your favorite dish in seconds – we proudly present "WIZEMiX", our all-in-one kitchen appliance.
WIZEMiX is full of surprises which will to make your cooking experience faster and more enjoyable.
With its high and low speed and special gear you will achieve best equally ingredients results. Its design is made for easy use and cleaning.
WIZEMiX is the result of years of research and development into improving chopping and blending. WIZEMIX has 5 proprietary patents that ensure your blending, crushing, chopping, peeling, beating, dough-kneading, mixing and juicing experience results in secondsis faster and more even than ever before!
With a noise level of only its 65 dB, WIZEMIX is noise level (approximately up to 40% lower than similar average appliances in the market)allowing you to will enjoy listening to your favorite TV show or music as while you work in the kitchen!
All materials are Constructed from high quality 100% BPA free non-toxic plastic, WIZEMiX is kind to both the protecting both environment and your food.
Easier, Faster, Smarter! Every home chef's choice and dream.
CYCLONE BULB
The patented Cyclone Bulb expands and contracts as it rotates at more than 1800 revs per minutepm creating a cyclonic airflow that results in amazing peeling, whipping, mixing or frothing in a matter of seconds. It peels garlic, peanuts and almonds, whips eggs or cream, whisks and froths milk and mixes tasty sauces.
3D MULTI-KNIFE
With patented vertical layered blade technology to cut evenly and thoroughlyat different heights in the bowl, the 3D Multi-Knife will chop, cut, grate, grind, mix, crush and blend more evenly and quickly than you thought possible.
PADDLE KNIFE
The Paddle attachment is used to mix, chop, beat and knead. It is incredibly versatile and makes dough, batters and sauces, iced coffee and chopped garlic. It prepares pizza dough, omelets, pancakes, blintzes, waffles and pesto in no time at all!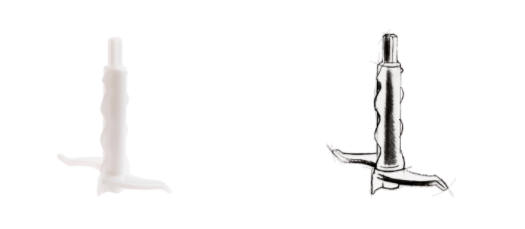 PURE JUICER
The Juicer is an optional addition for WISEMiX that comprises an additional bowl with pouring spout and a straining mechanism to separate the solids from the liquid. Integrating with the 3D Multi-Knife, the Juicer allows you to make fresh, healthy fruit and vegetable juices, strained baby foods and tasty soups within seconds!